NATURAL IOWA MUSCLE LLC IS AN ALL-NATURAL BODYBUILDING EVENT PROMOTION ORGANIZATION THAT PROVIDES VARIOUS COACHING AND DEVELOPMENTAL PRODUCTS AND SERVICES.  FOUNDED AND MANAGED BY HUSBAND AND WIFE TEAM, RYAN AND MANDEE IRWIN.
COACHING SERVICES OFFERED:
COMPETITION PREP COACHING:

Having been involved in physique sports since the early 90's and continues today as a competitor, coach, judge and promoter, Ryan has a unique amount of experience in the sport to help competitors of all levels, not only reach their best but to do so in a healthy way that doesn't neglect the other important areas of their life. From over almost two decades of coaching countless individuals, Ryan has developed a comprehensive and customized nutrition, workout and supplement program that adapts with you based not only on your lifestyle but of course, to achieve the goals you have set.

Whether meeting online or in-person in a private office setting, contest prep coaching starts with a diagnostic questionnaire and assessment that which will fuel the programming that is practical for you based on your circumstances, conditions and training level. Continuous checkpoints to evaluate progress and metrics will increase as you approach peak week, but the accountability also continues after the contest to ensure a comfortable readjustment.

As a long time judge, Ryan knows the importance of presentation and posing is part of this program as well, either in-person or virtual. Coaching will focus on not only well-being, but also your personal development in time management, balance and success.  Contact him at naturaliowamuscle@gmail.com to find out more about contest prep coaching.

LIFESTYLE COACHING:

Getting into the best physical shape is only the first goal of the Lifestyle Program.  The second goal is maintaining these habits for permanent results.  Having coached countless individuals for almost two decades, Ryan has developed a method the ensures results in a way that is sustainable with your lifestyle.

​Whether meeting online or in-person in a private office setting, his program includes a comprehensive and customized nutrition, workout and supplement plan that adapts with you based on your results. Coaching starts with a diagnostic questionnaire and initial assessment which will fuel a plan specific for you based on your circumstances. Consistent checkpoints providing updates for continuous adjustments, along with the accountability to ensure you obtain your aspirations. Coaching is comprehensive and includes not letting the other priorities in your life take a back seat while you focus on this one for overall success.  Contact him at naturaliowamuscle@gmail.com for more information about Lifestyle services.

NUTRITION & EXERCISE CONSULTATION:

In order to make sure you are on the right path to reach a destination, you have to check the road map.  The Program Consultation is just that, to provide you with the feedback and tools you need to make sure you are headed in the right direction to make progress towards your goals.

Whether in-person or online, the first step is completing the comprehensive assessment, which includes an analysis of nutrition, exercise, body composition along with other impact factors.  Next, Ryan and you will review these together and discuss strategical nutrition, workout and supplement factors that will be key for a jump start or boost on your journey.  While continual coaching and adjustments aren't part of this option, it will ensure you are on the right path and accelerate your progress to where you are headed.  Contact him at naturaliowamuscle@gmail.com to set up a consultation.

BOOK- EVERYDAY COUNTS, Owning Your Life:

Achieving something great doesn't happen by chance. Whether it is a fitness related goal, professional advancement, improving relationships, being financially stable or finding yourself at peace spiritually, all come down to one thing: owning your life. Owning the direction, effort and focus you put forth on the things you want to make happen. This book outlines the steps I have taken to do so in my life. Starting out with my story and then unpacking the principles that I have used to go from a scared, sickly, unconfident adolescent to a pro natural bodybuilder, entrepreneur, author and coach. My goal for you when you read this book is to have the tools and habits you need to succeed in whatever avenue of life you apply them to. To look back and confidently say, you made everyday count.

Click HERE for link to purchase.
A LITTLE BIT ABOUT RYAN AND MANDEE: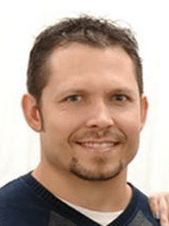 RYAN IRWIN BODYBUILDER, POWERLIFTER, BS EXERCISE & SPORT SCIENCE, CPT, CERTIFIED SPORTS NUTRITION SPECIALIST, COACH & OWNER
RYAN'S BACKGROUND IS DRAWN FROM OVER 25 YEARS OF BODYBUILDING, WRESTLING AND POWERLIFTING. HAVING A DEGREE IN EXERCISE AND SPORTS SCIENCE, IN ADDITION TO BEING CERTIFIED IN BOTH SPORTS NUTRITION AND PERSONAL TRAINING, RYAN'S EXPERIENCE IS BACKED BY CONTINUOUS EDUCATION. HE IS A PROFESSIONAL NATURAL BODYBUILDER, WINNING TITLES WITHOUT THE USE OF PERFORMANCE ENHANCING DRUGS AND HAS COMPETED IN 30+ CONTESTS OVER THE YEARS. RYAN ALSO IS A COMPETITIVE POWERLIFTER AND WAS A NATIONAL POWERLIFTING OVERALL CHAMPION, HOLDING FOUR NATIONAL RECORDS AS WELL. A SPECIALIST IN ADDING SIZE AND STRENGTH, RYAN HAS HELPED HUNDREDS OF CLIENTS REACH THEIR GOALS AND CONTINUES TO HELP MANY INDIVIDUALS ADD QUALITY MASS WITH STRENGTH, IN ADDITION TO HELPING MANY LEAN UP WHILE SCULPTING THEIR PHYSIQUES. HE ALSO HAS SPOKE TO MANY AUDIENCES REGARDING HEALTH, NUTRITION AND MOTIVATION, INCLUDING THE HEALTH AND FITNESS EXPO, DES MOINES POLICE DEPARTMENT, DRAKE UNIVERSITY, URBANDALE CHAMBER OF COMMERCE AND MANY OTHERS.  CONTACT HIM ONLY IF YOU WANT SOME SERIOUS RESULTS! REACH RYAN AT NATURALIOWAMUSCLE@GMAIL.COM.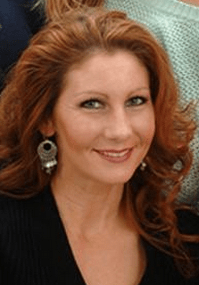 MANDEE IRWIN COMPETITOR, FIGURE, FITNESS, BODYBUILDING, OWNER
MANDEE HAS BEEN ACTIVE IN FITNESS BASICALLY HER WHOLE LIFE, STARTING WITH TUMBLING AND DANCE, WHICH SHE WAS A TEACHER FOR MANY YEARS.  SHE HAS COMPETED IN A VARIETY OF CATEGORIES, INCLUDED BODYBUILDING, FIGURE, BIKINI AND XTREME FIT.  BESIDES BEING A MOM TO THEIR TWO KIDS, MANDEE AND RYAN ENJOY TRAINING ALONG SIDE EACH OTHER IN THEIR BASEMENT GYM.