On May 6th the  historic Hoyt Sherman Theater was once again the site for the 29th annual NANBF Natural Iowa Championships!  Competitors from all over the country and locally impressed the judges and audience with their physiques and stories.  Achievements, challenges and transformations, they were an inspiration to many!
Thank you to everyone that helped make the event happen!  The judges, volunteers and many hands that helped not just on Friday and Saturday but all year long helping get the word out and giving these athletes their due time under the lights.  
Big appreciation to our sponsors and partners: Sculpted 515, Fit Pharm Nutrition, Vivid Mobile IV, REV Health & Wellness, Gorilla Graffiti, Wright Rayz, Phat Muscle Project, Schiek Sports, Versa Lifts, True Life Wellness, Liquid Spectrum, Fresh Fit Meals, Impact Action Coaching and Legacy Fitness.  See you next year for the 30th anniversary!!
Men's Bodybuilding Open
1
Shawn McKillip: Overall winner and IPE pro card, Best Poser
2
Heath Hill
3
Nick Phelps
4
Lawrence Wamsher
5
Jeremiah Mitchell
Men's Bodybuilding Novice
1
Heath Hill
2
Jeffrey Jungknecht
Men's Bodybuilding 40+
1
Lawrence Wamsher
2
Jeremiah Mitchell
Women's Physique Open, Novice, 40+ 50+
1
Mary Taylor: Best Poser Women's Physique
Men's Transformation
1
Quentin Neal
2
Kyle Pratt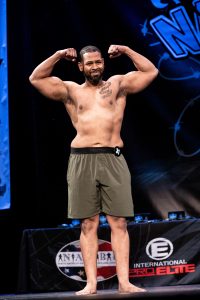 Men's Classic Physique Open
1
Parker Hellgeth: Overall winner and IPE pro card
2
Chris Hallinan
3
Jack Sponnemore
4
Heath Hill
5
Sean Davis
 
Solomon Mamola
Men's Classic Physique Iowa
1
Sean Davis
Men's Classic Physique Novice
1
Charles Mallek
2
Parker Hellgeth
3
Jack Sponnemore
4
Heath Hill
5
Jeffrey Jungknecht
 
Sean Davis
 
Toye Hart
Men's Classic Physique Collegiate
1
Charles Mallek
2
Parker Hellgeth
3
Sean Davis
4
Solomon Mamola
Men's Classic Physique Teen
1
Charles Mallek: Best Poser Classic
2
Rowen Sheffer
3
Toye Hart
Figure Open
1
Kerri Ferris
2
Lori Stephenson
3
Amy Bonta
Figure Iowa
1
Amy Bonta: Best Presentation Figure
Figure Novice
1
Naomi Crosby
2
Amy Bonta
Figure 40+
1
Amy Bonta
2
Naomi Crosby
Figure 50+
1
Lori Stephenson
Wellness Open
1
Brandy Toomer, Best Presentation Wellness
Men's Physique Open Medium
1
Trenten Goode
2
Parker Hellgeth
3
Scott Samyn
4
Dan Fagan
5
Solomon Mamola
Reece Salmon
Men's Physique Open Tall
1
Zane Carter: Overall winner and IPE pro card, Best Poser
2
Spencer Frederick
3
Rowen Sheffer
4
Dominic Mansanares
5
Nicholas Sanchez
 
Zach Whitehill
Men's Physique Iowa
1
Spencer Frederick
2
Trenten Goode
3
Zach Whitehill
Men's Physique Novice Medium
1
Colin Mechaelsen
2
Trenten Goode
3
Parker Hellgeth
4
Scott Samyn
5
Corey Barillas
Reece Salmon
Men's Physique Novice Tall
1
Zane Carter
2
Spencer Frederick
3
Rowen Sheffer
4
Dominic Mansanares
5
Nicholas Sanchez
Jeffrey Jungknecht
Men's Physique 40+
1
Zach Whitehill
2
Craig Claussen
Men's Physique 50+
1
Dan Fagan
2
Craig Claussen
Men's Physique Collegiate
1
Parker Hellgeth
2
Solomon Mamola
Men's Physique Teen
1
Rowen Sheffer
Bikini Open Short
1
Kerri Ferris: Karl Schnieder Sportsmanship Award
2
Jordan Bjorholm
3
Feifei Chen: Best Presentation Bikini
4
Lauren Parker
5
Ziwei Just
 
Crystal Dieterle
Bikini Open Tall
 
1
Abbey Carter
Overall winner and IPE pro card
2
Kristin Mosher
 
3
Shelby Sorensen
 
4
Hannah Lynch
 
5
Brittany Paulding
 
 
Stephanie Moore
 
 
Jessica Glazza
 
Bikini Iowa
1
Jordan Bjorholm
2
Feifei Chen
3
Kristin Mosher
4
Hannah Lynch
5
Shelby Sorensen
Ziwei Just
Jessica Glaza
Bikini Novice Short
1
Feifei Chen
2
Lauren Parker
3
Ziwei Just
4
Crystal Dieterie
Bikini Novice Tall: Overall Novice Winner
1
Abbey Carter
2
Kristin Mosher
3
Hannah Lynch
4
Shelby Sorensen
5
Brittany Paulding
 
Stephanie Moore
 
Jessica Glaza
 
Kara Bartels
| | |
| --- | --- |
| Bikini 40+ |   |
| 1 | Ziwei Just: Overall 40+ winner and IPE pro card |
| 2 | Crystal Dieterie |
| 3 | Jessica Glaza |
| | |
| --- | --- |
| Bikini 50+ |   |
| 1 | Kara Bartels |