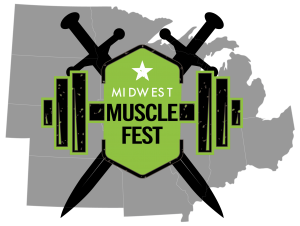 We are excited for the 3rd annual NANBF Midwest Muscle Fest on Aug 12th, 2023!  Below is information about the event.  Follow us on Facebook for the latest announcements and updates here.  The location is the Cedar Falls Community Theatre: 103 Main St, Cedar Falls, IA 50613.  
This is a continuous format; Prejudging to routine/walks to finals in each of the respective groups above (that means you won't have to be there all day long like traditional competitions!!)  Overall winners will receive custom swords along with their prize package!  Qualifying overall open class winners will receive an IPE Pro Card.
TICKETS TO EVENT:
Spectators will be able to purchase tickets at the Cedar Falls Community Theatre at the door.  Adults are $35, kids 12 and under $15.
For additional information about the NANBF visit the website: http://nanbf.net/
SOCIAL MEDIA:
Like the official FB page here
Like the event and share it with others here
Find the NANBF Natural Iowa on Instagram here
Story from the Cedar Falls CVB:  https://fb.watch/ePrJscAXPC/
For additional information regarding sponsorship and other inquiries  please contact: naturaliowamuscle@gmail.com
FORMAT
This will be a continuous format competition.  A given category will do their group comparisons and then will do their routine/stage walk.  After the presentation round, they will get awards.  We will then move on to the next category.