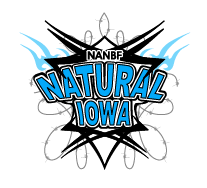 2021 marks the 27th anniversary of the NANBF Natural Iowa and we are super excited!  2020 was a challenging year due to the pandemic but we were able to hold the competition in a safe manner within local and federal health guidelines.  You can review the 2020 results here.  This year the natural bodybuilding competition is scheduled for May 8th, 2021 and returns to Des Moines at the newly remodeled and historical Hoyt Sherman Place.  Come be a part of one of the longest running drug-tested competitions in the country!  This is an IPE Pro Qualifier.
Based on the feedback and turnout of the 2020 competition that we held in Cedar Falls, we are excited to announce as well that we will be returning to this venue in the fall for the inaugural NANBF Midwest Muscle Fest!!  It will be held on September 11th at the Bien Venu Event Center in Cedar Falls.  Stay tuned for more information about this upcoming competition!
Online entry registration for the 2021 NANBF Natural Iowa physique and transformation categories will be announced when open. Follow us on Facebook for the latest announcements here.
This is a continuous format; Prejudging to routine/walks to finals in each of the respective groups above (that means you won't have to be there all day long like traditional competitions!!)
TICKETS TO EVENT:
Spectators will be able to purchase tickets at the Hoyt Sherman Box office at the door or in advance online: hoytsherman.org.
For additional information about the NANBF visit the website: http://nanbf.net/
SOCIAL MEDIA:
Like the official FB page here
Like the event and share it with others here
Find the NANBF Natural Iowa on Instagram here
For additional information regarding sponsorship and other inquiries for the 2021 NANBF Natural Iowa please contact: naturaliowainfo@gmail.com
Schedule for the day (times could be later based on delays but won't start earlier)
Men's Bodybuilding: 8:30
Women's Physique: 9:45
Classic Physique: 10:15
Break for lunch (30 min)
Figure: Noon
Transformation: 12:45
Men's Physique: 1:00
Bikini: 3:00
Stage layout: