What a year 2020 has been!  Below are the results for the 2020 NANBF Natural Iowa Championships, the 26th anniversary of this competition and we can honestly say it will probably be one of the most memorable years.
This not just because of having to postpone and find a different location this year due to the pandemic (which the Bien Venu in Cedar Falls was amazing), the set up (thank you FLX for the awesome lighting),
livestreaming
for the first time
(Liquid Spectrum always does a top notch production, pics and video)
along with many format changes to adhere to current health and safety guidelines.  You can click on the link to see/order pictures from this competition.
2020 NANBF Natural Iowa Championships will be most memorable because of the PEOPLE. First the competitors, hearing their stories of the personal journeys to the stage, obstacles they overcome and their gratitude to compete. Also, the many individuals who helped out to make the competition happen (too many to name personally but we appreciate every one of you), the judges, volunteers and many people behind the scenes, thank you!!
Thank you also to the sponsors and partners who made this possible, including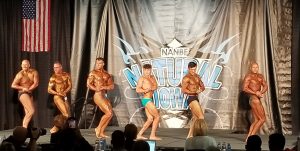 Bodybuilding Open
1 Carter McMullen -IPE Pro Card recipient and best poser
2 Adam Hjelle
3 Ryan Kapfer
4 Hunter Walkingstick
5 Shawn Fitch
6 Tommy Cobra
Bodybuilding Novice
1 Adam Hjelle
2 Hunter Walkingstick
Bodybuilding 40+
1 Adam Hjelle -IPE Masters Pro Card recipient
2 Shawn Fitch
3 Tommy Cobra
Bodybuilding Teen
1 Carter McMullen
2 Ryan Kapfer
3 Hunter Walkingstick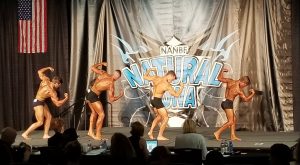 Classic Open
1 Colton Arias -IPE Pro Card recipient and best poser
2 Ryan Gartner
3 Trevor Usher
4 Adam Hanson
5 Cole Henke
6 Vince Janssen
Classic Iowa
1 Adam Hanson
Classic Novice
1 Ryan Gartner
2 Ryan Kapfer
3 Cole Henke
4 Vince Janssen
Classic 40+
1 Shawn Fitch
Classic Teen
1 Wesley Damron
2 Cole Henke
3 Vince Janssen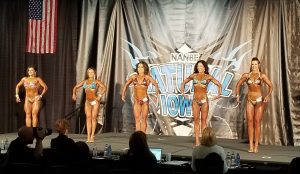 Figure Open
1 Nicole Morgan -IPE Pro Card recipient, Best Poser and Karl Schneider Sportsmanship Award
2 Chris Marcks
3 Katie Oliveira
4 Molly Hinchliff
5 Sandy Segura
Figure Iowa
1 Sandy Segura
Figure Novice
1 Nicole Morgan
5 Chris Marcks
3 Molly Hinchliff
4 Sandy Segura
Figure 40+
1 Chris Marcks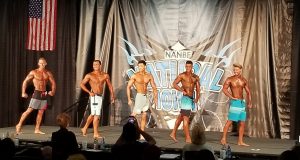 Men's Physique Open Short
1 Dustin Short
2 Nicholas Garofalo
3 Osvaldo Lamas
4 Mario Santamaria
5 Earl IV (Brady) Bunch
Men's Physique Open Tall
1 Colton Arias
2 Ryan Gartner
3 Cesar Munoz
4 Drew Menning
5 Earl 111 Bunch
Overall Winner and IPE Pro card recipient and best poser
Colton Arias
Men's Physique Iowa
1 Drew Menning
2 Mario Santamaria
3 Earl IV (Brady) Bunch
4 Earl 111 Bunch
Men's Physique Novice
1 Jamieson Ross
2 Osvaldo Lamas
3 Nicholas Garofalo
4 Earl IV (Brady) Bunch
5 Earl III Bunch
Men's Physique 40+
1 Earl III Bunch
Men's Physique Collegiate
1 Drew Menning
Men's Physique Teen
1 Colton Arias
2 Cole Henke
3 Earl IV (Brady) Bunch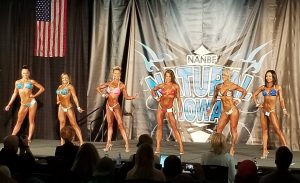 Bikini Short
1 Emma Zahn
2 Easton Galindo
3 Al Gawboy
4 Madina Akhatova
5 Katie Oliveira
6 Leslie Anderson
Bikini Tall
1 Kristina Paulette -Best Poser
2 Jaime Boyes
3 Mandy Harrah
4 Kaycee Albertson
Overall Winner and IPE Pro Card recipient
Emma Zahn
Bikini Iowa
1 Madina Akhatova
Bikini Novice Short
1 Easton Galindo
2 Madina Akhatova
3 Katie Oliveira
4 Leslie Anderson
Bikini Novice Tall
1 Emma Zahn
2 Al Gawboy
3 Mandy Harrah
4 Kaycee Albertson
Bikini Novice Overall
Easton Galindo
Bikini 40+
1 Kristina Paulette -IPE Masters Pro card recipient
2 Mandy Harrah
3 Leslie Anderson