Tickets available
Tickets are officially on sale for the 24th annual NANBF Natural Iowa!  Click on the link below to buy tickets in advance so you don't have to wait in lines at the day of the competition.
Click link below:
They are also available at the Hoyt Sherman box office and the day of the event.
Saturday, May 12
8:30 AM
General Admission
Adult All Day Pass: $35.00
Kids 12 and under All Day Pass: $12.00
ON SALE: February 1 at 10:00 AM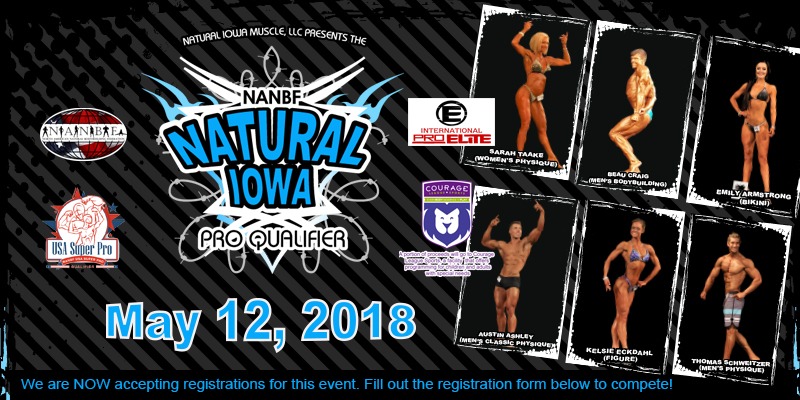 This competition includes Bikini, Figure, Women's Physique, Bodybuilding, Men's Physique, and Classic Physique. This is an IPE Pro Qualifier. The format will be a continuous, all-day format, with prejudging and finals combined.