Natural Iowa History: 1994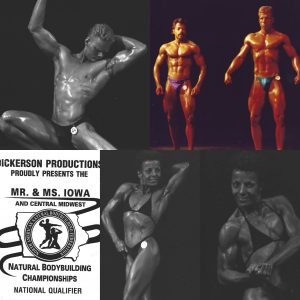 2024 marks the 30th anniversary of the NANBF Natural Iowa! To help commemorate this, we're going to go back and share some history of the awesome competitors who have graced the stage.
Way back in 1994, this is the year that started it all and the NANBF Natural Iowa was born!!! Scot Dickerson had a vision of what drug free bodybuilding was all about.
Dominating the women's bodybuilding was Francesca Beam, who also took home masters and mixed pairs titles.
For the men, it was Karl Schneider's overall package to seal the deal.
Stay tuned for more highlights over the upcoming weeks as the countdown is on for the 2024 NANBF Natural Iowa on May 4th in Des Moines, it's going to be epic!!