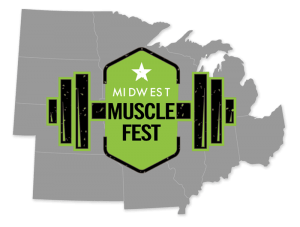 We are excited for the inaugural NANBF Midwest Muscle Fest!  Below is information about the event.  Follow us on Facebook for the latest announcements and updates here.  The location is the Bein VenU Event Center: 7400 Hudson Road, Cedar Falls, IA 50613
This is a continuous format; Prejudging to routine/walks to finals in each of the respective groups above (that means you won't have to be there all day long like traditional competitions!!)  Qualifying overall open class winners will receive their IPE Pro Card
TICKETS TO EVENT:
Spectators will be able to purchase tickets at the Bien VenU Event Center at the door.  Adults are $35, kids 12 and under $15.
For additional information about the NANBF visit the website: http://nanbf.net/
SOCIAL MEDIA:
Like the official FB page here
Like the event and share it with others here
Find the NANBF Natural Iowa on Instagram here
For additional information regarding sponsorship and other inquiries for the 2021 NANBF Natural Iowa please contact: naturaliowamuscle@gmail.com
SCHEDULE FOR THE DAY
Session One: 10:30
Men's Bodybuilding
Women's Physique
Classic Physique
Men's Physique
Figure
Break
Session Two: 1:30
Bikini
(TIMES COULD BE LATER BASED ON DELAYS BUT WON'T START EARLIER)
FORMAT
This will be a continuous format competition with two sessions.  In session one, each category and it's respective classes will go through mandatory comparisons.  After all have done so, we will will start again with the first category (bodybuilding) where each competitor will do their routine.  After all competitors in a category does their routine, they will get awards.  We will then move on to the next category.  We will do the same starting in session two.  All classes will do their mandatories, then each competitor will do stage walks, and finally awards.
STAGE WALK LAYOUT