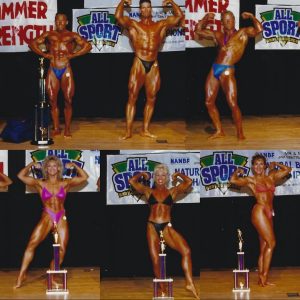 Natural Iowa History: 1995
There was an impressive lineup and it was already apparent that the sport of natural bodybuilding had a great future ahead of it!
In the women's bodybuilding open division, Meta Obersteller, Connie Grevenged and Rena Kroger took the titles.
For the men, Frank Vasquez, Ralph Kroger, John Barnhill and Jim Kickland were the winners, with Vasquez getting the overall.
Stay tuned for more highlights over the upcoming weeks as the countdown is on for the 2024
NANBF
Natural lowa
, it's going to be epic!!