Back in May I began my contest diet for preparing to compete in bodybuilding this fall.  10 weeks later, I figured it was time for a progress update.  Certainly I am checking things daily and putting in the work to make progress, however, with trying to balance family, work, clients, etc, I don't have the spare time to put out updates as often as I like.
All that said, progress has been good and steady thus far.  The biggest challenge is, like above, time to get everything in.  I have added in sprints and by adding them in after one of my abbreviated lifting session, I can do 3 sessions per week.  These have consisted of deadmill sprints in my basement.  Really like the intensity and convenient.  In the PM, I have been doing about a 30 min brisk walk with my dog and family.  This has surprisingly been a great way to get some low intensity cardio in, but I don't feel like I'm sacrificing family time.
Lifting is solid.  You can follow my training log here, but I have been progression with the lifts.  The shoulder is taxed and I can tell needs more recovery time (especially from bench press) but the muscle seems to be responding well.  I am having to change up some of the traditional lifts due to the shoulder, but I've been able to still push things.  Lower body has been good, haven't used my belt for awhile now, looking to stay away from it as I want to keep the weights demanding but not do more than what is needed.
Chiropractic care has been a long staple for me and Dr. Tyler Molstre at True Life Wellness in Waukee has kept me feeling good and healthy.  Additionally, I have started Cryotherapy sessions from Zimmerman Chiropractic in West Des Moines.  Cryotherapy is something new that I have been implementing, which has been shown to not just improve recovery but also a fat loss and skin tightening effect.
Nutrition has been on point.  Currently doing a refeed 2x per week and working to increase that amount as I'm able.  Doing low carb on the days I don't lift as well.  Staple food sources include oatmeal, chicken, eggs, almonds, broccoli and protein powder (whey and casein).  Supplements include creatine, ZMA, Omega 3, multi and BCAAs.  Preworkout has just been coffee with whey in it (this has been a new treat), which gets me ready to go when I wake up to train at 4:30 AM.
Below are some progress pics.  I have a long way to go, but it's coming!
Starting pics (5/22/16)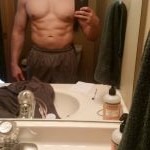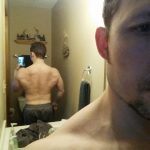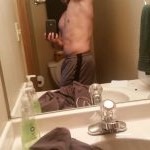 Progress pics (7/15/16)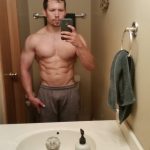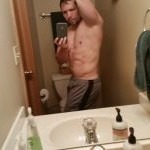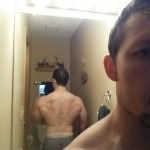 Progress pics (8/4/16)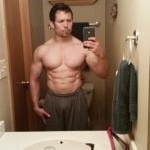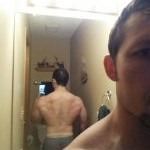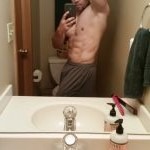 I will continue to keep periodic updates coming.  Please follow me on Instagram at:   ryanjirwin
Facebook, Twitter or LinkedIn 
For information on contest prep or other coaching, contact me at: naturaliowamuscle@gmail.com.
Additional information can be found on programs here.